MIDIH at the A&T Fair with the Lighthouse Experiment in the Automotive sector
04-02-2020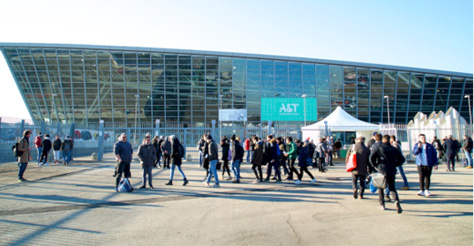 Centro Ricerche Fiat (CRF – Fiat Research Center), one of the Lighthouse Experimenters in the MIDIH project, will be at the Automation & Testing Fair in Turin.
The focus of this annual exhibition is the world of Industry 4.0. Large companies from the Italian industry, SMEs and Start-ups meet here, trying to give concrete answers on what Industry 4.0 is and why it is important to know how to deal with it.
The A&T 2020 edition aims to be a gathering moment for all the players of the Italian industry, thanks to a large exhibition that counted over 15000 visitors in the 2019 edition, but also to the fact that this is an important moment for training and practicing, aimed at solving the problems that Italian SMEs face daily.
CRF will show the work that it has been carrying on in MIDIH, together with all the project partners, in particular with Engineering and Cefriel, who are technological providers for the experiment in Automotive. Here, CPS/IoT Technologies have been adopted, and, leveraging on MIDIH Open Platform and on the methodologies that have been developed within the project, it has been possible to enable the optimization both of Inbound Logistics Processes (Smart Supply Chain scenario) and Industrial Processes (Smart Factory scenario) in FCA.