MIDIH at the World Manufacturing Forum Side Event in Cernobbio, Italy 25th September 2019
18-09-2019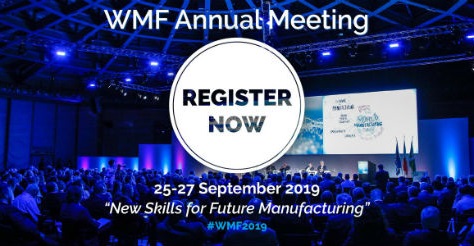 MIDIH is present at the WMF Annual Meeting 2019 held in Villa Erba Cernobbio Italy from 25-27 September 2019, organising a Side Event on September 25th. There, MIDIH will meet European Manufacturing stakeholders and members of EFFRA to share the different visions about the Digital-driven ecosystems in the manufacturing domain based on the work done in MIDIH. In particular with respect to the MIDIH objective of improving the adoption of Industry 4.0 solutions (IIoT and CPPS) in the Manufacturing Industry, especially targeting SMEs, upon four main pillars:
• "Open Platform architecture, development, integration and testing Open Platform". European CPS/IOT Open Digital Platforms providers will be able to flexibly and dynamically connect the Real World with digital Enterprise Systems through common open standards
• "Network of Competence Centers and pan-EU DIHs in CPS/IOT to provide unique technology-business-skill building services
• "DIH Innovation Management and Sustainability Model"
• "Cross-Border Industrial Experiments" focusing on the aspects of standards, data security and privacy.
For more details please go at the page https://www.worldmanufacturingforum.org